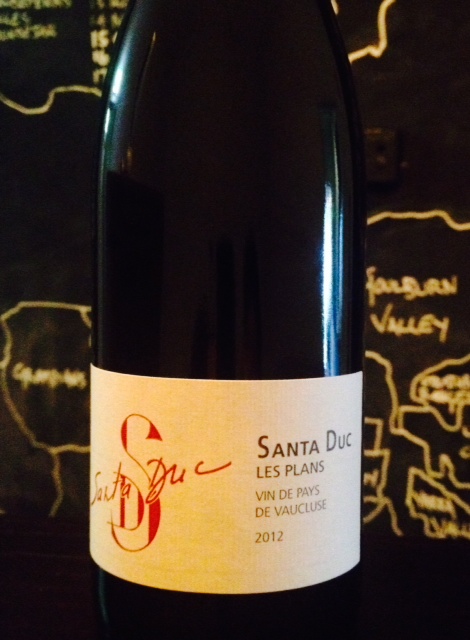 With the end of Daylight savings almost here, the days will start to get shorter and darker and cooler. Winter is upon us and with this juicy reds are always welcome in a glass nearby.
The Domaine Santa Duc Les Plans 2012 from Gigondas in the Rhône Valley is full of juicy goodness, primarily thanks to 50% Grenache and 25% Syrah which gives the wine a plump and rich texture without coming across as jammy and stewy. It's like a warm hug in your glass. It's just ACE.
Winter is here. let's embrace it head-on with a bottle of this gorgeous gear.
Drink with a lamb casserole and $20 always