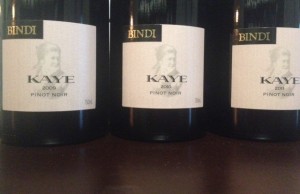 Many of you will know my affinity with Bindi Wines up in the Macedon Ranges. Having worked up there off and on since 2005 where I have been privileged to see the wines being crafted from budburst and then almost 2 years later finding a home in a bottle.
Now the top block, Block K, has always been released about 15 months after vintage and because it is so TickitybooAce it is invariably consumed very soon after purchase. That wine is the Dixon Pinot Noir, formally known as the Composition Pinot Noir.
Over quite a few years Michael Dhillon, the winemaker/owner of Bindi Wines, had noticed that a certain part of Block K was producing ripping fruit, so in 2009 Michael held some fruit back that would have gone in to the Composition Pinot Noir and later bottled it under the "Block K" moniker. He has repeated this every subsequent year because that fruit just keeps getting better and better.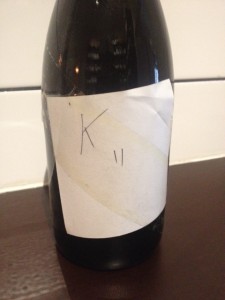 So to really see what these wines could do, Michael held them back and held them back, and to make sure held them back just a little longer. The result are three wines that are quite simply amazing. No bias I assure you.
Three vintages have been release simultaneously; 2009, 2010 and 2011. All three delivering contrasting yet alluring results. The 2009 is very forward with funky and gamey notes throughout the wine; 2010 will last a long time with lovely perfume and minerality notes and the 2011 offers elegant and delicate aroma's, and like the 2010 will last the distance.
All in all three stunning wines and here in at Brunswick East Wine Store until they all gone; these will not last long.
$92 for 2009, $85 for 2010 and $77 for 2011.