January 29

#Drank/Drunk This Week – Natural Wine Co Organic Sauvignon Blanc 2015

Geez Savvy B gets a bad rap!!!! Not from me though: I'm one of those rare beasts in this industry that ACTUALLY LIKES SAVVY B. Plus, if thats what Jonny and Jane Punter want, don't deny them.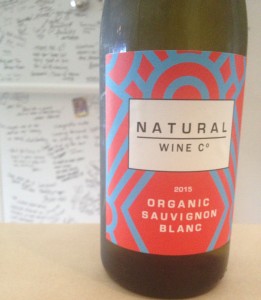 The Natural Wine Co Organic – yes, certified organic – Sauvignon Blanc 2015 from the Central Ranges in NSW is quintessential #TickityBooAce punter friendly wine. That's it really. But a little more said I reckon. The nose is full of leesy and pithy passion fruit without that unctuous cats pee or weedy feeling. The palate follows the nose with generous passion fruit and a hint of subtle herbage – think bay leaf and mint – and finishes very smooth and with no hard acid or astringency.
Bags of flavour, bags of fun and perfect to celebrate the kids going back to school and always $15