January 10

#Summer2016 – Out of Step Shiraz 2014, Yarra Valley

Yep, summer is here in sunny #BrunswickEast. But living in this Four Seasons city we all know how weather can change faster than saying, "can you please pass me the aeroguard….".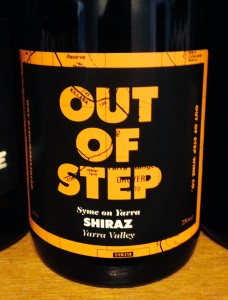 What we need is an all purpose red that sings be it rain, hail or shine. The Out of Step Shiraz 2014 from the Yarra Valley is that red. Lovely tart blackberry on the nose mixed with supple slately minerality. The wine opens up in the palate with more slatey minerality, concentrated blackberry and a real sense of Chinese masterstock – seriously.
So this is your wine when you want a red – rain, hail or shine and always $28.
And where ever you are Mr. Walker, avagoodweekend!!!