February 1

#Drank/Drunk this week – Lorca Fantasia Argentina Torrontés 2015

White wine doesn't always have to be about the acid. Acid is good, don't get me wrong, but sometimes it's just all too hard and clunky with little or no balance. Not this bad boy!!!! The Lorca Fantasia Argentina Torrontés 2015 with Torrontés widely grown in South America and for me is similar to Viognier but more versatile.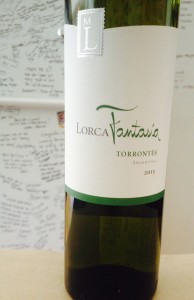 So the wine. Brimming with subtle apricot and brine on the nose, the wine opens up with a little more generous primary apricot with more stone fruit such as locuts coming through the longer in the glass. The back palate though is where the balance comes in to it's own with an oily texture married perfectly with a salty/briny texture.
Just #ACE and always $26