It's cold. The weather is moving in. Again. And it's cold. But I already said that right? Better go and get some red wine then.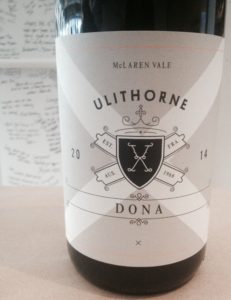 And if that's on the brief then swing on by the WINE STORE | WINE BAR to-now and grab this belter.
The Ulithorne "Dona" McLaren Vale Shiraz 2014 is the type of red wine that you just want to cuddle up with. So lets do it then. On the nose there is a distinct dark blackberry and earthy note; master stock and soy are very common in the glasses of red I am sipping this winter. The palate is a little bit old school, little bit new school with more rich dark fruit mixed in with very supple and savoury spice and earthy tones. Just delish.
Drink with a blanky over your lap and always $24