July 22

#TryJuly – #22 Vigna Stefani Heathcote Malbec 2015

Oh Melbourne!!! You certainly take, and bring, the weather with you….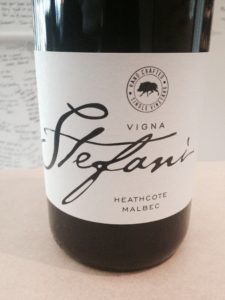 Once again we have had some wonderful winter weather only for it to turn once again into the cold, wet and windy Melbourne we love so much. And if you need something to warm you up over the coming days, this wine is it. The Vigna Stefani Heathcote Malbec 2015 is jam packed with punter friendly #ACENESS I tell ya. From the first whiff there is very generous brambly dark fruit with blueberries coming to the fore after a while. The palate follows a similar line with more dark fruit, slatey minerality and tilled wet earth. Yep, tilled wet earth.
Very tre delicious and drink with melanzane alla parmigiana and always $22