August 14

#Augdulgence – Pierre Morey Bourgogne Blanc 2012

Oh what a delicious beast this is!!!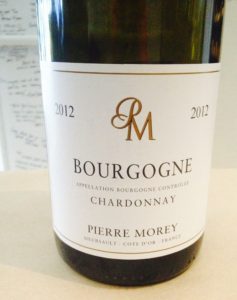 A serious chardonnay and most certainly a chardonnay drinkers chardonnay. Did I mention its an amazing chardonnay? A wine coming from mostly Meursault vineyards, the Pierre Morey Bourgogne Blanc 2012 is drinking superbly well right now with rich crème brûlée notes all melded deliciously with ample new oak – which does not leave splinters in your tongue – and balanced grapefruit pithy acid holding it all together.
Belle sanglate indeed and always $58, or maybe $54 this #Augdulgence. And also pouring #BTG in the wine bar at the moment for $15. Bon