January 14

The Boss and Wine – If Bruce Springsteens songs were wine….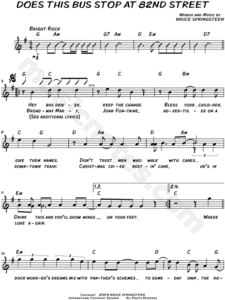 Does this bus stop at 82nd Street and The Eruption Cabernet Franc
What I love about this song is it is so happy and abounds with hope, "The daily news asked her for the dope and she said man the dope is there's still hop." Isn't that just ace!!!! And what about that Matador getting the girl at the end. Or did the girl get the Matador?
The wine then. The Eruption Cabernet Franc 2016 from the Yarra Valley. And yes, the label says it all. This is very much a nouveau style of wine that is just so smashable for our very hot summer; tart red fruit, peppercorn berries, chewy tannins. And very much worth a full  full-page ad in the trades to announce their arrival