February 1

The Boss and Wine – "Born To Run" and Bindi Block 5 Pinot Noir 2014

Born To Run and Bindi Block 5 Pinot Noir 2014

There is only 1 more sleep so there is no debate. Born to run and Bindi Block 5 Pinot Noir. Both fill my heart with joy and passion and wonder.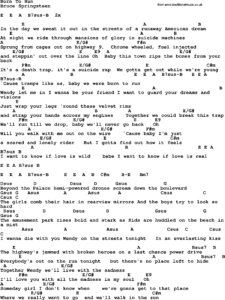 Born to run has been my favourite song, and album for that matter, for as long as I can remember. "Chrome wheeled, fuel injected, and steppin' out over the line", and one of THE greatest lines, "The highway's jammed with broken heroes on a last chance power drive". The power. The passion. This is what it's all about.
And Bindi. Block 5 Pinot Noir. Michael Dhillon. I am happy to say I have enjoyed many of Block 5's wonderful complexity and energy and just pure deliciousness. I am also proud to say that Michael is one of my best and dearest friends. "I'll love you with all the madness in my soul" because you have your Wendy.
Love you Bruce Springsteen. Love you Michael Dhillon. Love you Bindi