Delicious. Divine. Disarming….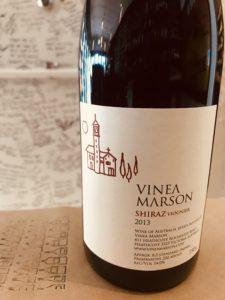 Yep, only 209 days until Christmas and like Molly Meldrum famously said, "Do yourself a favour…", and grab this absolute ripper. The Vinea Marson Heathcote Shiraz Viognier 2013 is so off the charts it's not funny; ripe raspberry, silky smooth tannins, earthy notes, black olive.
Could you imagine this with a juicy roast beef sitting in the middle of the Christmas lunch table? But who can wait that long; not me. Just imagine this then sitting in a glass with tonights dinner where all it will set you back is $40. Yes please….