The WINE STORE | WINE BAR revolution has come along way in the past 10 years here in Melbourne town and now you can go and have a glass, some cheese or olives, and even a bottle at your local wine shop. This is what the Brunswick east Wine Store has offered this past 3 1/2 years and will hopefully offer for many years to come.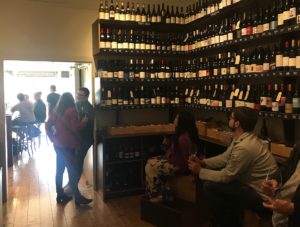 But unlike all of the other WINE STORE | WINE BAR'S out there, we do not charge corkage to drink a bottle at the bar; what the retail price is well that's what you pay. It maybe a Benjamin Leroux Meursault, Bindi Block 5, Astro Bunny Pet Nat or a quick an ace bottle of Harewood Denmark Rizza; whatever the price is, that's what you pay – sounds like an echo right?
As we say around here in the outer frontier of Brunswick East, "It's not rocket surgery." No it certainly is not.