Winter has well and truly set in and this Saturdays Meet The Maker Wine Session has more than enough juicy goodness from the Barossa Valley for you to get your lips around. People, I give you Brian Conway of Izway Wines and Trapeze Wines.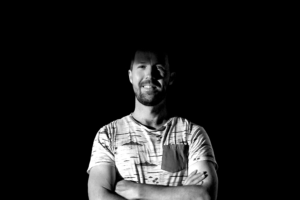 Izway wines was conceived on a handshake between two Aussie wine makers in a chateau in Beaujolais. Brian Conway and Craig Isbel met during vintage at Chateau de Bluizard in 2002 and after many nights drinking pastis they decided to start their own winery in the Barossa Valley.
Brian's love of wine began when his old man shared a bottle of Dom with him one New Years Eve. He is certainly glad he ditched the party to stay home and drink something that would render him speechless and inspire him to pursue a career in the wine industry.
So make sure you make some time this Saturday, September 1st from 3-6ish, and come in and have a wee sip from one of the WINE STORE | WINE BARS favourite wine makers.
And don't forget that it is Fathers Day the following day. We're sure your Dad would love one of Brian's ace wines this Sunday.