This is as quintessential as a big and juicy and rich and ripe Aussie Shiraz as you'll get. And it's only $20!!!!!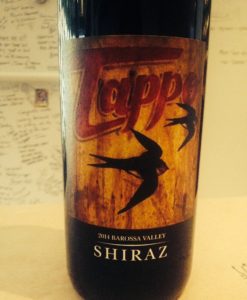 The Tappo Barossa Valley Shiraz 2014 has got winter crowd pleaser written all over it. This is the type of Shiraz where the fruit was left hanging out in the hot South Oz sun so it would develop all those big and gutsy flavours that work so well in the depths of winter; big dark and rich fruit, spice, length and most importantly, #ACE flavour in spades. And again, it's only, and is always $20
Drink wearing a cozy woolie jumper while tucking in to a hearty stew.