It certainly is the season to hunt down that great cosy wine bar where you can just relax and chill (with the heater on of course) the day and night away. Well you can do it here and now you can book a space for 4-12 people in the WINE STORE | WINE BAR for you and your mates.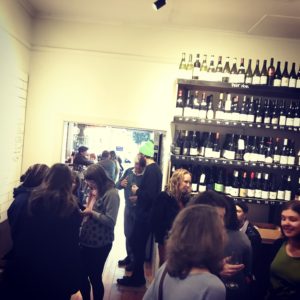 With an ever changing list of wines by the glass to choose from, we also allow you to choose anything from the fridge or shelf by the bottle and charge you no corkage. That's right, whatever it says, that's what you pay (anything sub $22 has a $5 corkage tho I'm afraid). And with your vino, or sherry, or beer or Japanese Whisky there is also a small snack menu of cheese's, olives, Spanish seafood from Mo Vida and when in season, black truffle and toasted cheese sandwiches.
So if this sounds like you, give us a call on 9384-0875 and we'll make sure we try and get you and your mates some space.