The days are getting thinner, and hotter, so the wine giving season is hot-to-trot and on days like today – 33˚C currently in downtown Brunswick East – something like the Frankland Estate 'Isolation Ridge' Great Southern Riesling 2019 should be very high in youse wonderful people minds.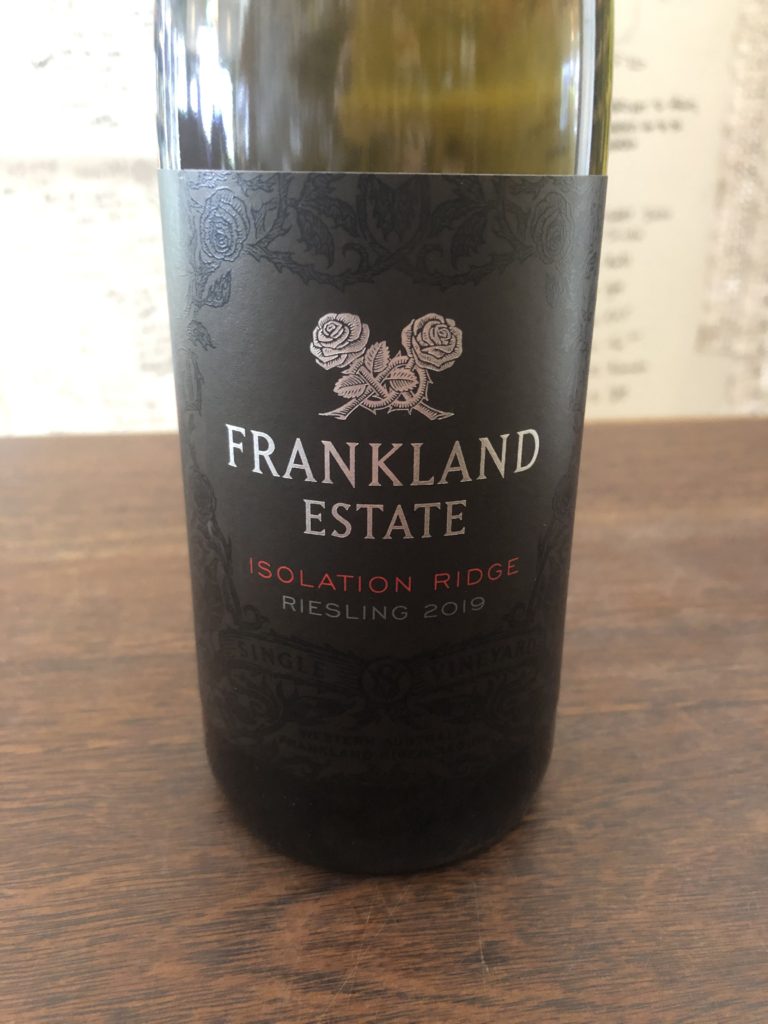 The wine: the minerality on the nose is off the charts!!!! Now before I go any further there should be a disclaimer; I believe in my personal and professional opinion that Great Southern in WA is the best Riesling growing region in Australia. People may disagree with me. I don't care. The wine again. Chalk, limestone, tart cumquat, white flowers on the nose. The mouth is more of the same with a more pure, linear tone that finishes with lip smacking acid and chalky tannins.
If you want to play Marco Polo on a day like today, then sing this wines name out and head straight down here. Be it in the Christmas stocking or in your glass late this arvo, this wine is worth every cent of the $44 in the fridge.