With another Saturday comes another Meet The Maker Sessions with this Saturday to be hosted by Dom Valentine of Valentine Wines.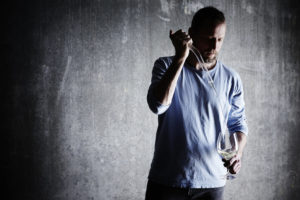 Dom's wine journey started in 2010 while working in Rudesheim and Geisenheim in Germany's Rheingau region. In that year, Dom worked for both both Weingut Josef Leitz and Weingut Georg Breuer – two of the region's most respected producers. Each of those experiences was  inspiration to return to Australia and pursue his Valere project whereby he sourced grapes each year from a different vineyard in Victoria to explore the lessons learned in Germany.
Fast forward some years and Dom has added a deliciously perfumed Heathcote Grenache and a wildly ace Chardonnay from Victoria's highest altitude vineyard in Whitlands in the NE of Victoria. Both wines add to Dom's unmistakable light touch when it comes to producing wines that have true terroir expressions.
So as Molly would say, do yourself a favour and swing on by the WINE STORE | WINE BAR this Saturday, October 27th from 3-6ish and have a gander of three of our fave wines for 2018.