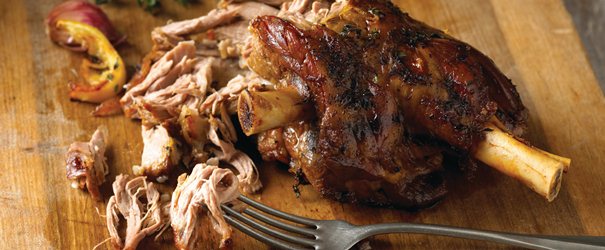 Slow cooking season is upon us. Prep in the morning. Turn oven on. Whack contents in to oven. Go about your biz for the rest of the day doing the usual blah blahs that weekends tend to throw at you, and anything up to 6 hours later you have a feast befitting Brunswick royalty.
To kick of the #SeasonOfSlow we are going to start with an Aussie staple; Lamb. Beautiful ever reliable Lamb. And to drink with said Lamb one of my favourite drops is the Chateau Pierre-Bise Anjou Cabernet Franc/Cabernet Sauvignon Sur Spilites 2010 from the Loire Valley in France. A beautiful wine with layers of mocca, dark chocolate, cassis and achingly supple tannins with balanced acid. Sexyasnuts I say.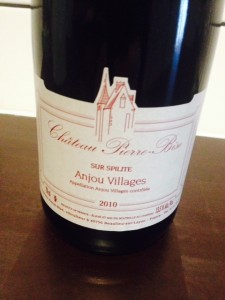 So you have your wine, now you just need to cook the lamb. Here's a good start. Happy times!!!
Ingredients:
2 lemons
650g waxy potatoes, peeled
2 onion, sliced into wedges
4-6 cloves garlic, unpeeled
1 half shoulder of Scotch Lamb 800g
2 sprigs of fresh thyme
2 big handfuls of rosemary from the back yard
2 generous glugs of olive oil
salt and freshly ground black pepper
300mL dry white for the lamb, 150mL of wine for you
Cooking:
Preheat your oven to 200°C. Cut away zest from the lemons then thickly slice one and squeeze the juice from the other. Cut the potatoes into large chunks and place in a large roasting tin along with the onion wedges, garlic and sliced lemon. Pour over half the oil, lemon juice and wine.
Place the shoulder of lamb on top of the vegetables, then drizzle over the remaining oil, scatter over the thyme lemon zest and plenty of seasoning then rub this all into the skin.
Stick in the oven uncovered for about 20 mins so crisps up a bit then loosely cover the tray with foil and put it in the oven and cook for a further 10 or so mins.
Reduce the oven temperature to 170°C then bake the lamb for 2 hours.
Remove the foil, baste the meat with the pan juices, but don't disturb the potatoes too much. Roast uncovered for a further 1 hour & 30 mins until the potatoes are golden and the lamb tender. Serve the lamb with the potatoes, roasted garlic and onions along with some green vegetables.
Tickityboo Sweetasanut. Chateau Pierre-Bise Anjou Cabert Franc/Cabernet Sauvignon Sur Spilites 2010 is $32 always. Good cooking to all and 1!!!