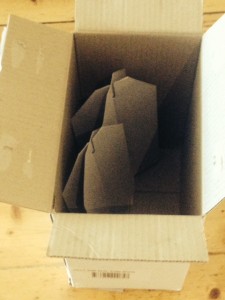 It's another long weekend coming up; Labour Day they call it. And if the previous public holidays account for anything, then today and Friday should be pretty busy here in the store with everyone getting their wine and beers ready to get out of town.
So it is this theme in which this post is on.
Many independent retailers offer mixed 6's or 12's at 'special' discounted rates. A lot of the time though is these businesses want to move stock that they have had for a while and what better way to do that than to offer in a mixed 6 0r 12.
We do it different. Instead of offering you, the public, a mixed 6 or 12 pack, we would rather want to know what you like and what you want to spend. We have that info and as quick as you can say, 'That's about the sum of it Tim', a mixed pack will await.
So all it will take is for you either to use email, phone or just come in and tell me your likes and budget and that empty box will soon be going home with you.
Good drinking and have a great long weekend!!!