This month we have the always popular and smashable Peroni Nastro Azzurro – Italian brewed Peroni (is it still brewed here in Oz?) – as our #OnFoot special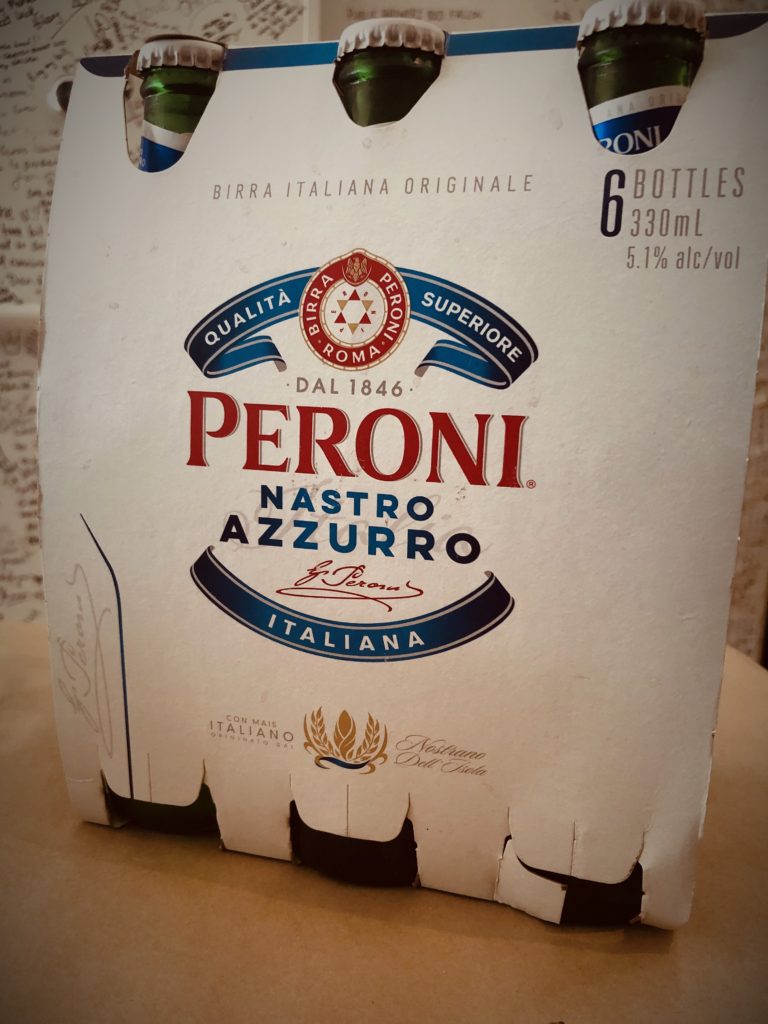 We currently have this ripping little Italian lager for just $18.00 a 6ixer, but after some investigationing we found out that a home delivery alcohol service has it for a mere $24.99. But wait, there's more. One of our nearby competitors has Peroni Nastro Azzurro for $19.50 a 6ixer; that's the 'Lowest price guarantee' for you I guess. So for the month of October we will have Peroni Nastro Azzurro for just $16.00 a 6ixer!!!!! Bigingoes indeed.
So we guess we'll see you soon #OnFoot Brunswick.