Is it ever too early to be thinking about what wine(s) will adorn the Christmas lunch table? No, I didn't think so either. So with that sorted lets kick off our Christmas Wine countdown in May.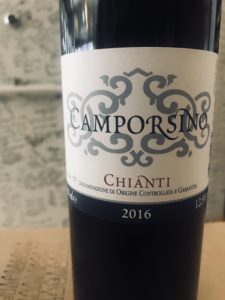 Lets start with the Camporsino Chianti DOCG Tuscany 2016 which is 100% Sangiovese. Gorgeous dark morello cherry and wet terracotta on the nose, the wine opens in the palate with a darker hit of cherry that is held together wonderfully – yes wonderfully – with mouth watering chewy tannins. What a ripping little number this one is. And the best thing is you do not have to wait for Christmas Day; you can come in today and swap it for $25. Mucho-fantastico stuff!!!!
and just so you know – there are 214 days until Christmas!!!