If you happen to be peeping out your window today you will swear that Spring is REALLY here. Though being Melbourne, this picture can quickly change. One thing that does not change however is the gorgeous fresh vitality That Reed Wines express.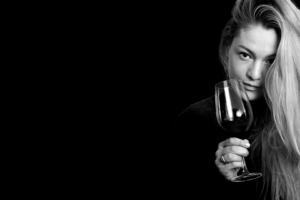 And what a coincidence, Sierra Reed will be the latest friend of the WINE STORE | WINE BAR to take part in our "Meet The Maker Wine Sessions" this coming Saturday, September 8th from 3-6ish.
Reed Wines are single vineyard expressions made by Sierra Reed in Victoria.
Always an inquisitive and enthusiastic drinker, Sierra's journey in wine began in New Zealand whilst filming with the Family of Twelve. Interviewing those leading families of New Zealand wine inspired her to change her life and begin the journey from drinker to maker.
A complete immersion in winemaking followed with a rapid succession of vintages as a global nomad in Paso Robles (Hearst Ranch Winery), the Yarra Valley (Domain Chandon), the Napa Valley (Piña), Central Otago (Rippon), Beaujolais, France (Domaine du Vissoux), the Grampians (Mount Langi Ghiran), Barolo, Italy (E. Pira & Figli – Chiara Boschis) Geelong (Lethbridge Wines), and Rheingau, Germany (Robert Weil).
As well as 4 vintages under her own label Reed Wines of which she makes a Grenache, Shiraz, Nebbiolo and Riesling. Her main focus is Victoria as a region, but the Grenache is sourced from the Barossa from a very old vineyard and it's a perfect fit for Reed Wines.